WELCOME
JACQUELINE
WARRINGTON
Jeweller • Silversmith • Workshops
Jewellery
A selection of handmade rings, necklaces and bracelets.
View my latest pieces in the gallery.
Commissions
I regularly take on specialist commission work, creating bespoke items to order.
Visit my gallery to view select pieces.
Engagement Rings
Engagement rings handmade to order.
A small selection of bespoke engagement rings can be viewed in the gallery.
JEWELLER &
SILVERSMITH
My jewellery is original and well made with a great deal of thought and care. All my jewellery and silversmithing pieces are hand made therefore no two pieces are the same. My website can only show a representative selection of my work. Choosing a piece of jewellery is very personal and takes a great deal of time and thought. If you are looking for a unique gift, or maybe treating yourself to something special, do come and visit my workshop (by appointment only), meet myself, see the work properly and where it is made.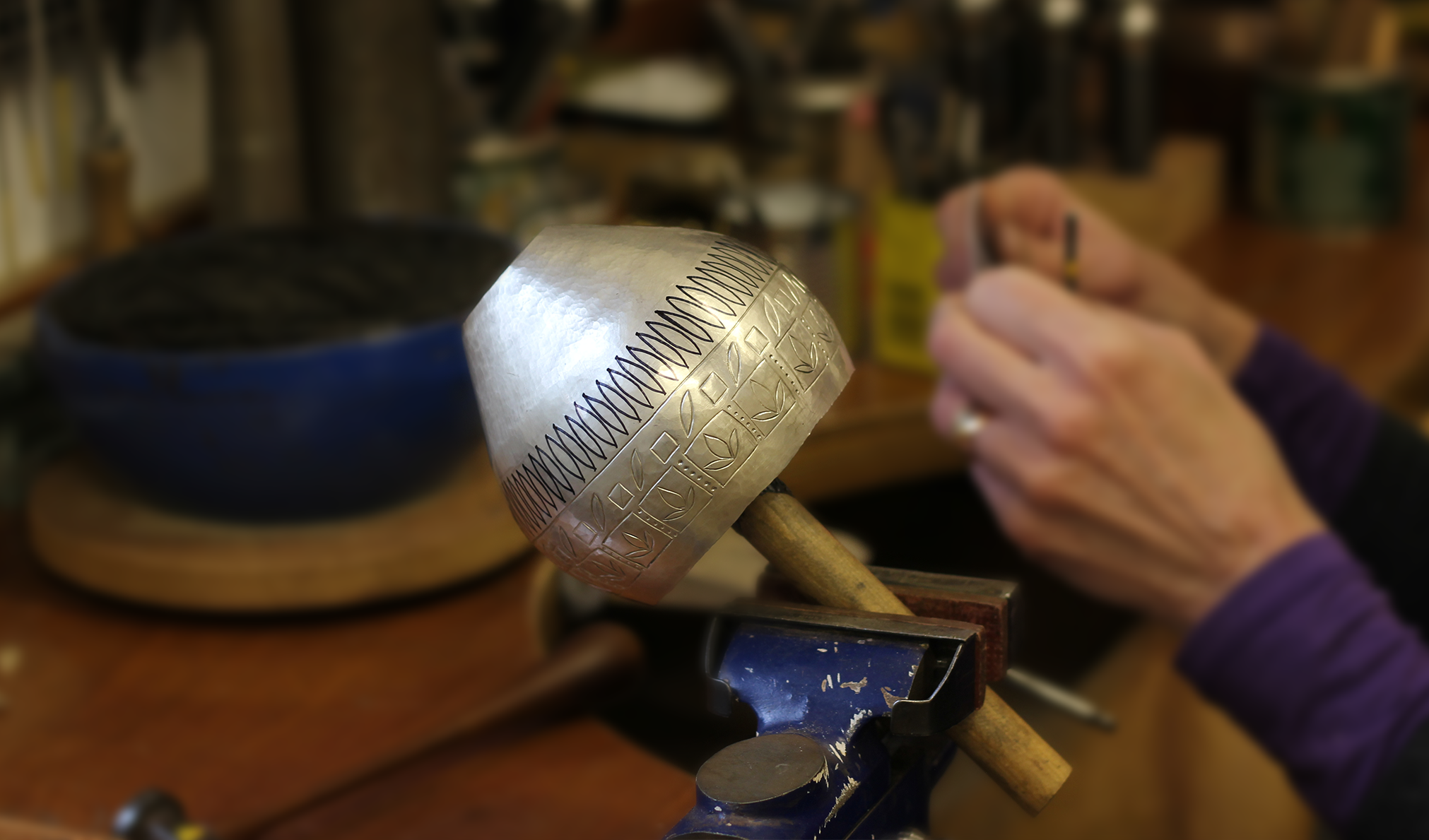 EXHIBITIONS
I regularly exhibit my work at shows and galleries all over the county throughout the year. If you would like to see the latest collections of my work, please come and visit me at a show near you.
WORKSHOPS
All courses are tutored by myself, an established professional practitioner and qualified teacher. The courses are limited to six students and are suitable for beginners and those already familiar with some jewellery making techniques. Individual tuition is given to every student, working at their own pace.